Here's the rest of the
Cheated Hearts
shoot! The full interview (and some other pictures) are
here
.
I forgot to mention before that the Garbelle jacket is the one that Cyrena made for me for my birthday. You should have heard me when I opened it, I SQUEALED.
I love doing photo shoots with the boy because it's so quick and easy. This whole shoot took an hour and thats including hair and makeup. I have some shoots that we did a couple of years ago stored on my hard drive so I'm gonna dig them out and post them for you.
I was completely inspired by the hair on Alexander Wang's runway. I think this is from the spring 2010 show.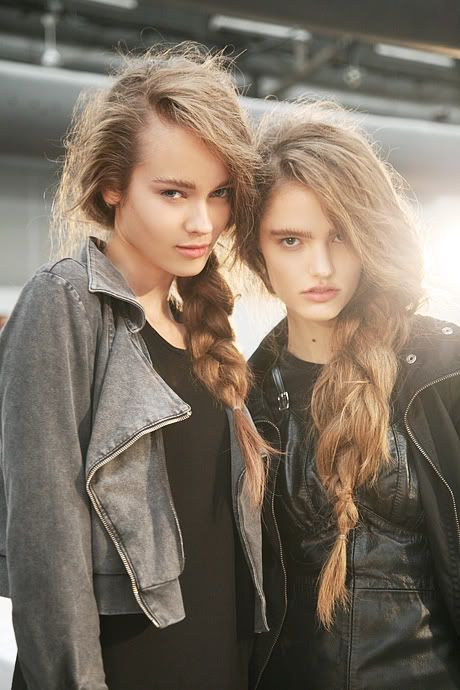 I
totally stole that look for the Cheated Hearts shoot. It's super easy to do. I just clipped in some hair extensions and braided! The great thing about this is that you don't even need to worry about really blending the extensions or where you clip them because you'll be braiding them anyway. Have a go :)
Labels: Style